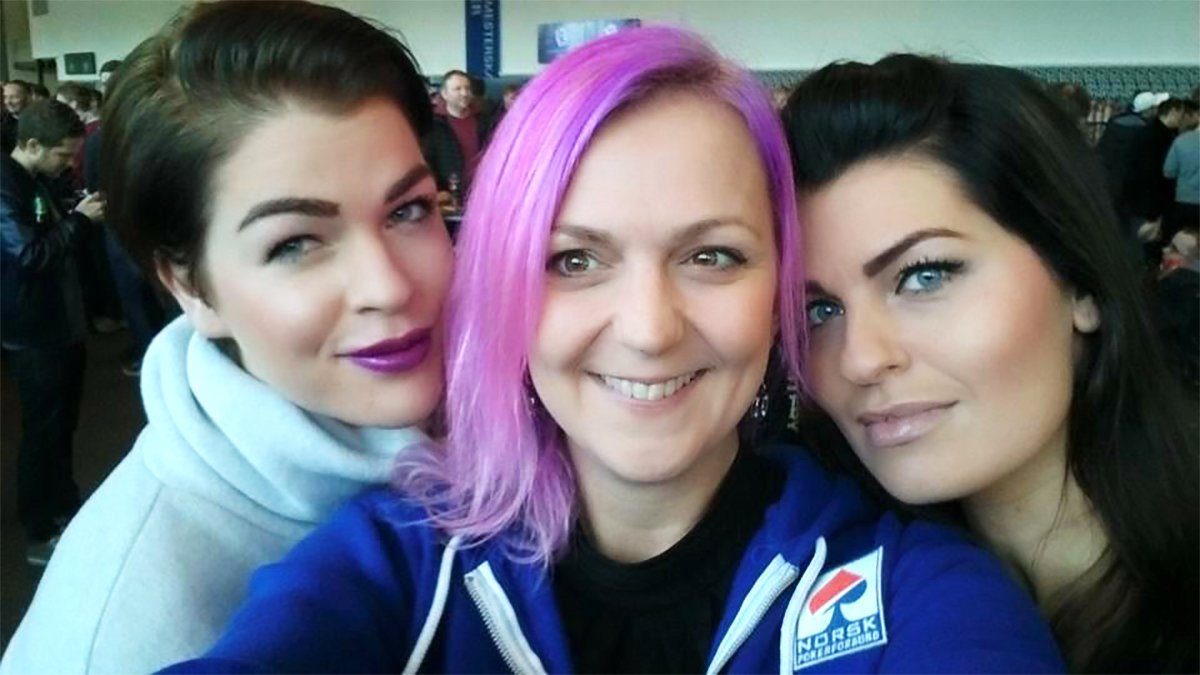 Foto: Bilde 1: Lars-Erik Blenne Lien Bilde 2: Andreas Høivold Bilde 3: iPhonebilde! Fiona Sand (i midten), Natalie Sæther til høyre.
I fjor var jeg skikkelig dårlig på å blogge egentlig, for jeg blogga ikke fra historiens første norgesmesterskap i poker på norsk jord engang! Det er for dårlig! Men jeg var der i alle fall, og hadde det knallgøy, selv om pokeren ikke gikk særlig godt. Grunnen til at jeg velger å poste noen bilder derfra nå i stedet, er at det nærmer seg et nytt NM! Den 25.november flyr jeg til Gardermoen for å delta. Jeg skal være roomie med beste Fiona (med rosa hår på det nederste bildet) igjen i år og! Jeg gleder meg så utrolig mye nå, iiik! Bare to uker igjen!
Jeg har vokst veldig mye som pokerspiller det siste året. Jeg har vunnet en hel del turneringer, og gjort det ganske så bra i hele år. Vant faktisk en turnering seinest i går (back to back på den pokerklubben, woop woop!). Det gjør jo at forventningene har vokst litt før årets NM. Jeg har tro på at jeg kan gjøre det bra, så jeg krysser fingrene for at jeg kan få til et godt resultat. Jeg har aldri hatt større forutsetninger for å gjøre det bra i alle fall, that´s for sure! I år skal jeg dessuten være mye flinkere til å blogge derfra. Åh, som jeg gleder meg! Det. Blir. Så. Gøy! Heia meg! Hugs.